One of my all time favorite books, ever!
It is available at Amazon.com
I have it on my iPod, and list to it rather frequently.
The audio reader makes the book come alive and you can't stop listening.
Snickers
Candy Bar!! Yeah, I would walk a mile for one!
Betty White says it best "You are not yourself when you are hungry!"
This always takes the edge off. Bite size, King Size, any size any time. Love them!
Did you know there is a cake recipe with Snickers Candy Bar. Google it. It is there.
Nivia Lotion
is my favorite for healing dry skin. It is a good winter lotion.
It is too heavy in the Arizona summers.... although I like to use it after I have been in the pool.
And Maureen Barkley wears it, too. (You know Charles Barkley, yeah, his wife) And she knows the Arizona heat and she recommends it. It makes you smell good.


I am not one to wear perfume.
Why cover up fresh and clean... besides my former boss was allergic to any and all perfumes.
Another favorite lotions is
I love the purse size bottles.
It smells so good. It soaks in quickly.
It can be a body lotion or hand lotion. It is light and not oily.
I like it in the summer when sweating is an issue and other lotions are too heavy and greasy.
I get it at Sally's.
It is less expensive there.
It comes in different fragrances, but I keep coming back to the original one.
Vadalia Onion Vinegertte
Cost co used to have a dressing like this, but they discontinued it, so now I get this at Sam's Club.
It is good on hamburger buns, a salad dressing or mixed with tuna instead of May.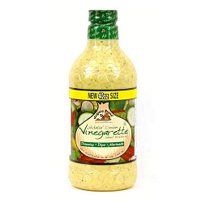 I buy it at Walgreens.
It goes on sale twice a year. I stock up when it is on sale.
Mom introduced me to this moisturizer. I simply can not go to bed until I was my face and use it.
In the morning my skin still feels moist.

It is also avalible from Amazon.
That is a
few
of the things I turn to almost every day.
Well, the Snickers I like once a week.
I have to show some dicipline.... sort of.
Zoey, Ivy and Ozkar.
* Not pictured are Sadie and Millie*
Yep,
these are my favorite
few things...